Square Stern Canoes & Transom Inflatables
A range of square stern open canoes and transom inflatables ideal for use with electric outboard motors. Can't find what you are looking for? Feel free to Contact Us for availability and advice.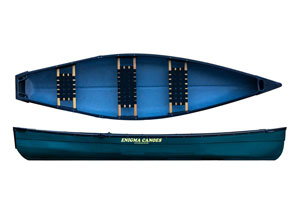 Enigma Canoes
Square Stern 126
The Engima Canoes Square Stern Canoe is the perfect choice for a rigid open canoe style boat that can be paddled, rowed or have an electric outboard motor on the square stern transom.